Interview with DialupHero
Jun 26, 2020
After the Gloryhole contest, We sat our winner down, tied him to the chair and shone a bright light in his face and interrogated the heck out of him. Nah, seriously we just interviewed him normally. The entry, Low-hanging fruit


DialupHero, Congratulations on winning the Gloryhole contest. Tell us a little about the inspiration for your piece.
Thank you! This is my first win and to go up against all the other strong candidates was a pleasure.
This particular contest was actually one of the tougher ones for me. Glory hole is not usually a genre that I'm very into, so I had a tough time figuring out what I wanted to do. After a while, I realized that the milking table was a slight twist on the glory hole and after that, I was off to the races. I chose some of the Genie Chronicles girls that played well together and put them in a space where they would get that super-slick white backlight.
How long have you been making 3DX art? How did you get started?
I got started about a year after the Genesis 3 figure was released for Daz, so that makes it sometime in late 2016. I had a solid base understanding of 3D mechanics and wanted to make stories that were more risque than what I was reading at the time. I got inspired by artists like Miro and Supro and just started trying my best to improve my skills. I'd started to lose some steam in 2018, especially when Tumblr took down all NSFW content, and I thought I might be done with the medium. But after a break and the discovery of my new home on Slushe, I was back with new Genesis 8 versions of all my girls and a clearer artistic goal of what I wanted to do and the way I wanted to do it.
Does the cacophonous song of a modem connecting make you nostalgic?
I'll do my best Obi-Wan impression: "An elegant weapon...for a more civilized age." ;)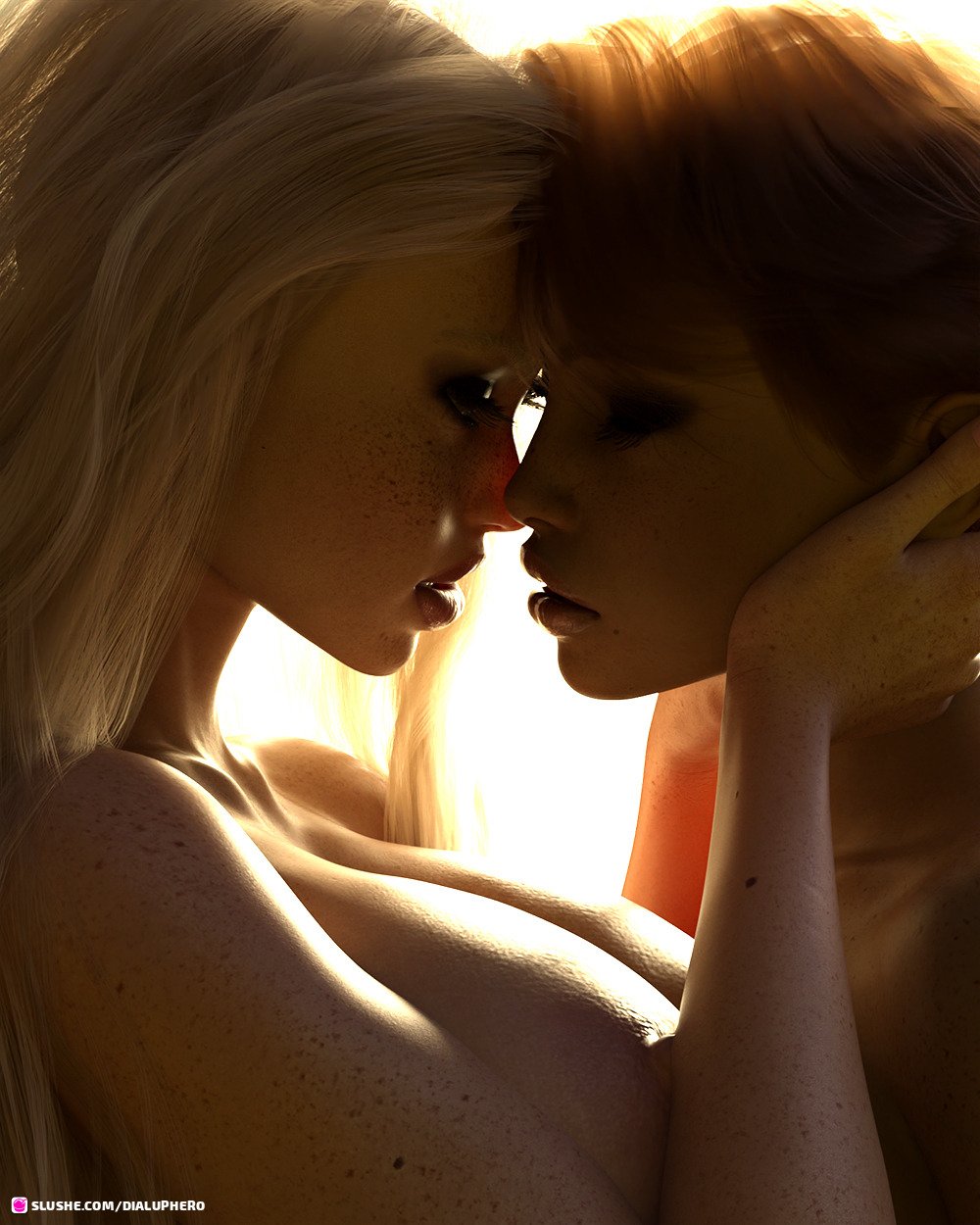 Tell us more about Genie Chronicles, and the clearer artistic goals you mentioned.
Genie Chronicles is a comic series that I had been working on since before I even started 3DX after I read the original inspiration in 2006. Take equal parts of I Dream of Jeannie and Bewitched and mix them with a harem anime and a dash of action and you get Genie Chronicles. It started in earnest when I came over to Slushe and released the first 'canon' issue. I like to focus on themes of family, acceptance, and love, if only because I wasn't seeing a lot of those themes, and that a sort of wholesome degeneracy was something I wanted to explore in the 3DX space.
As for artistic goals, I think it's important for everyone who is creating content to have a clear idea of why they're making what they are and how they go about doing it. Whether that's making a living from your art, doing commissions, or just for fun. I knew that I was a hobbyist first and foremost, so I had to learn not to put so much pressure on myself to 'go pro'. I realized that I could work at my own pace and I didn't need to be an absolute madlad like DangerousLines and crank out 22 pages and 100+ renders every six weeks or try to meet the constant deadlines of Patreon deliverables every month.
On top of that, I made personal goals of what I wanted the minimum quality of my renders to be and just accepted that those take more time.
You noted already having a familiarity with 3D mechanics. Did/do you work for a game studio, drafting firm, or something similar?
I went to school for something very adjacent to 3D work, but never explored it for a career. I had a lot of overlap skills and when I found my start in 3DX, I liked being able to use my skills in a new way that wasn't tied to anything I was doing in the outside world, which was very refreshing.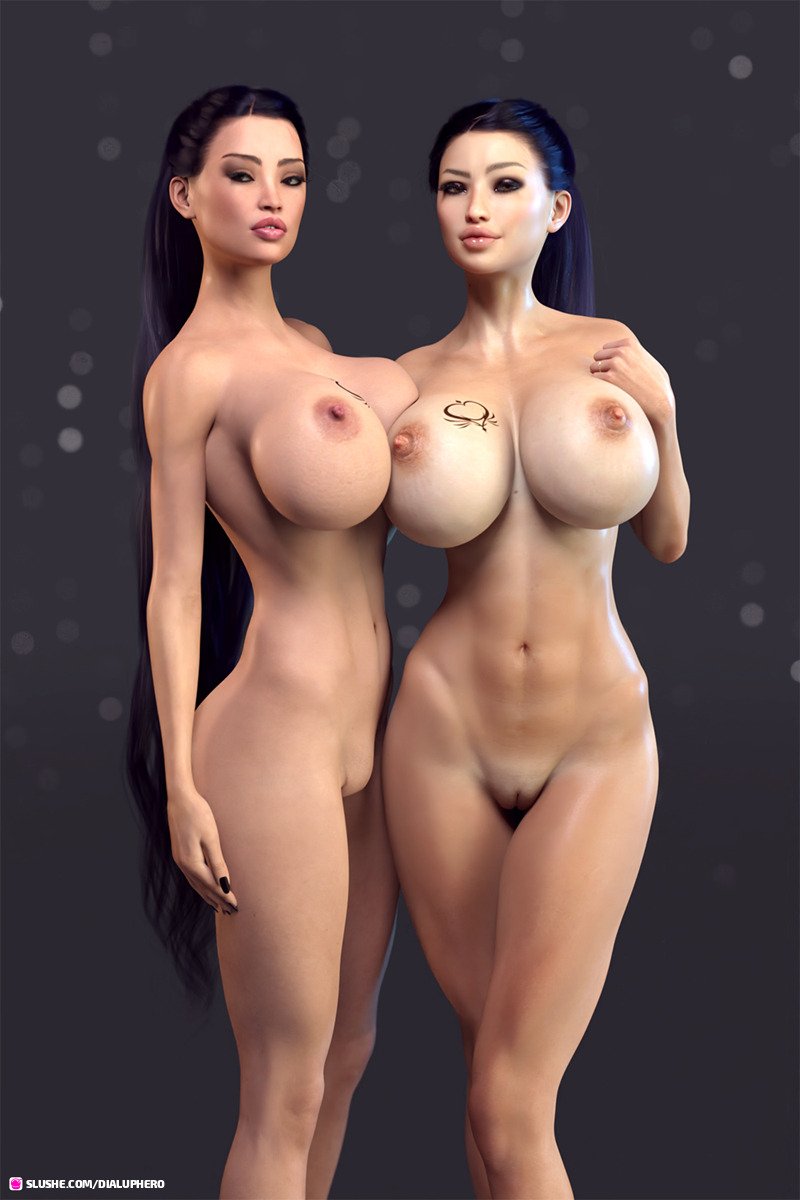 Describe your creative process. What tools do you use, and what do you draw inspiration from, aside from Miro and Supro?
For each image, I'll use Daz Studio for posing and Iray rendering. After that, I'll take the image into Photoshop for retouching and color correction if I didn't hit the mark in the render settings. For instance, I'll usually bump the magenta in the shadows of Genie Chronicles images ever so slightly.
When I'm doing one of my comics, I'll add ComicLife 3 for layouts, word bubbles, and effects. I used to use Photoshop or InDesign, but found that I couldn't draft as well in those programs. And while CL3 is not as powerful as either of the other two, I found that the aggravation I saved from having to manually create word bubbles more than made up for it.
Inspirations-wise, I'm a huge fan of comic books(especially DC comics). It's one of the reasons I wanted to do a comic in the first place. They're an incredible visual medium that can tell evocative and moving stories. I still read Batman and Superman to this day and take a ton of inspiration from artists like Jorge Jimenez, Honjou Raita, Eric Basaldua, and Mike Debalfo. Although I blame the late Michael Turner and Witchblade for his heavy influence on this young reader's character designs.
Do you listen to music or watch something in the background while you create? If so, what do you enjoy most?
I'll usually have some music on in the background while I create. Most often, it's some chillhop or lo-fi beats, but that can change depending on the thing I'm working on. For instance, there's a full-page scene in Genie Chronicles 03 where Quentin just broke down a door to come to Gwen's rescue and I think I had the song "Devil's Beat" by Kenichiro Suehiro from the Fire Force anime on repeat the whole time I was composing it.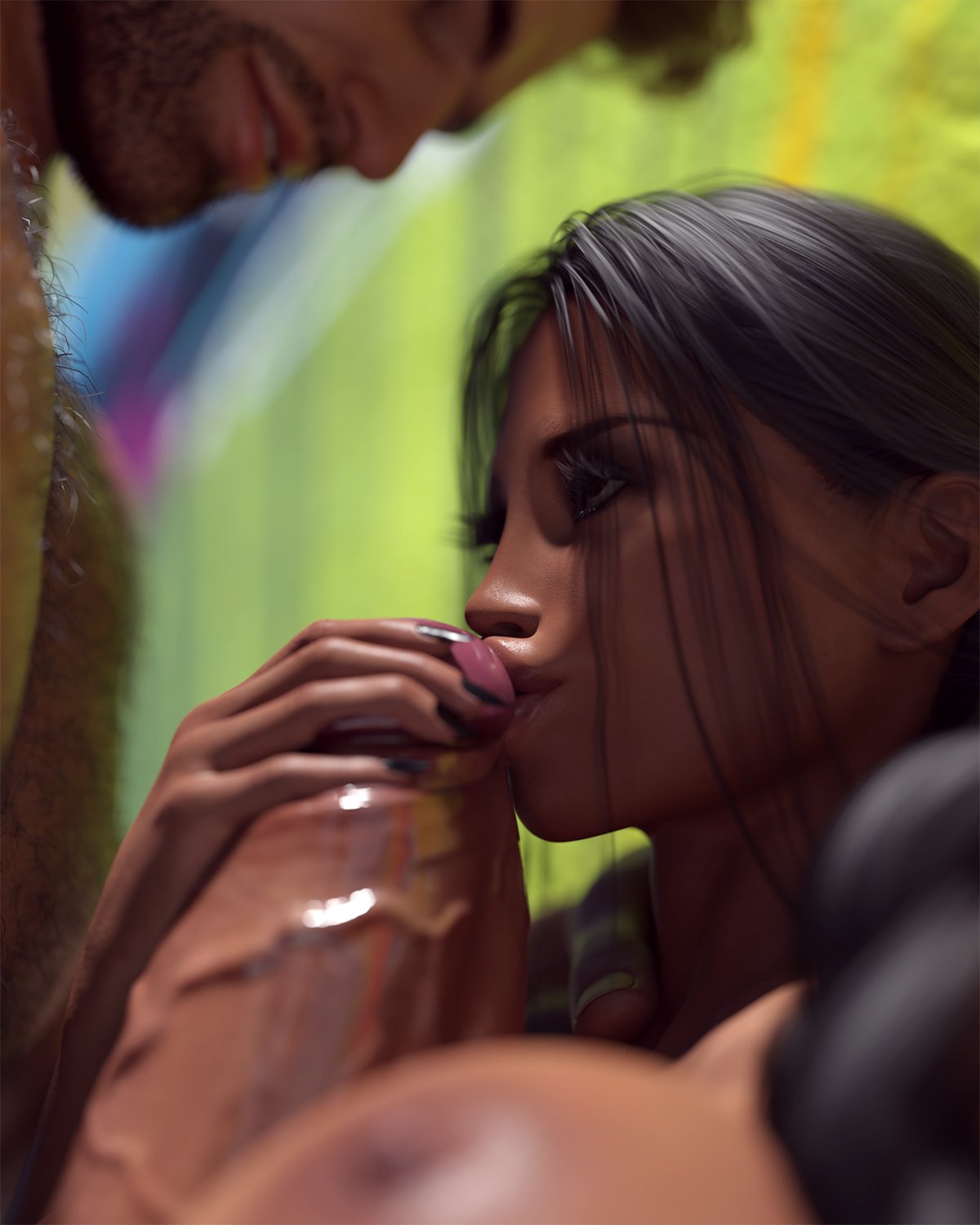 What is your favorite fantasy that you can only show through your art?
Body transformation seems to be the running theme throughout all the comics on my page, so I think that's my favorite. It's something that really can only feasibly be explored in created art like 3DX.
Do you have any advice for artists and writers; generally, and specific to 3DX?
It's okay to write without knowing where you're going. It's worked well for me so far. So, if you hate outlining, just wing it with me.
Know what you like and what your goals are. It's okay to be bad at it at first as long as your taste remains sharp. I look back on some of my old renders and marvel at the difference. Following popular trends is well and good if you're inspired by them, but don't feel like you have to. And most of all, keep practicing and creating and critiquing.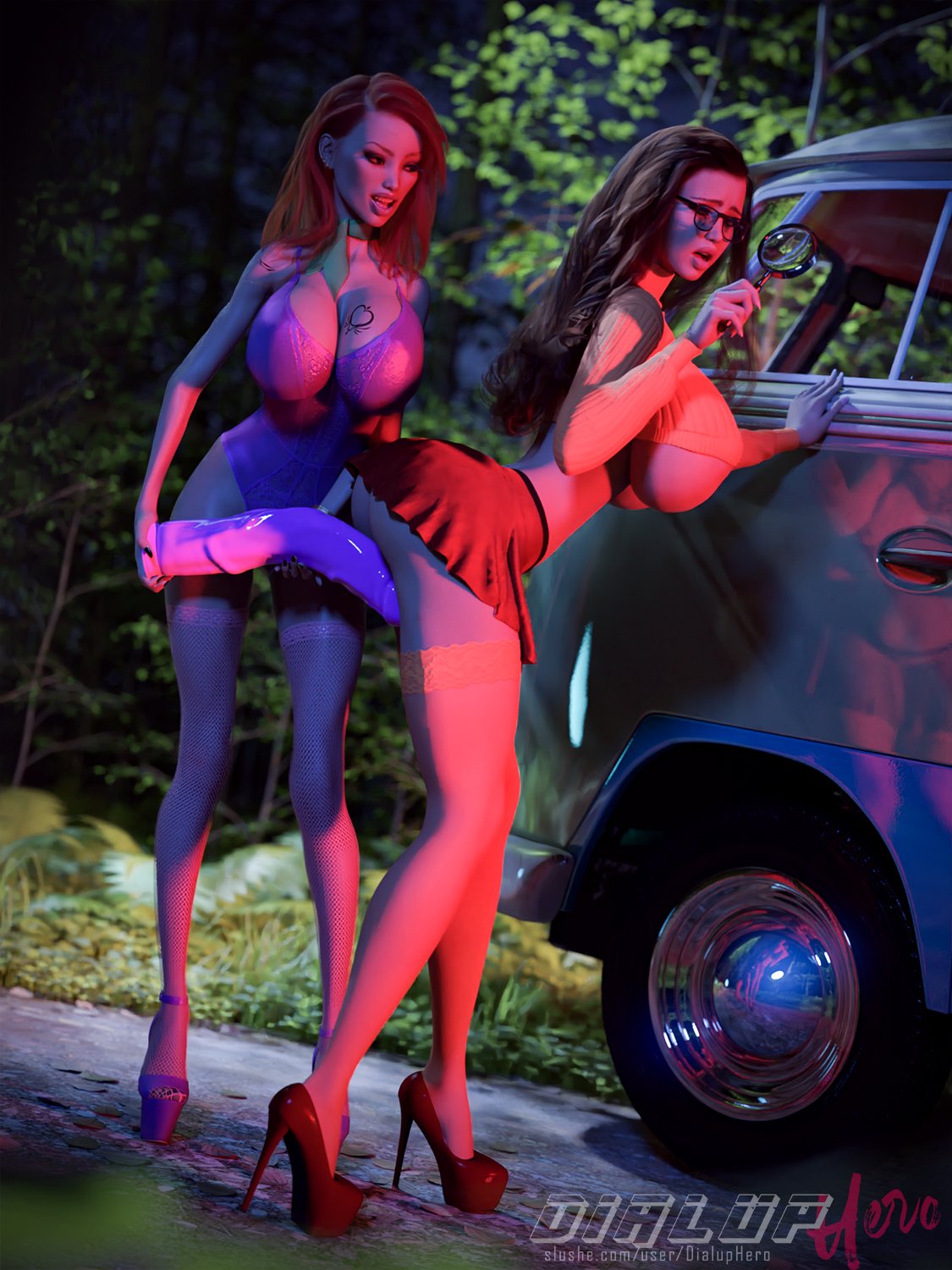 What themes do you want to explore in the future?
I'm going to keep doing what I'm doing so far. It feels like I'm still at the start of Genie Chronicles' narrative and I'm hoping to discover more about what it has to offer and just creating better and better comics.
Anything else you would like to say to your fans?
Just thanks for reading and supporting all us 3DX creators!

Thank you DialupHero. Keep posting and Best of luck for the future.

Do you want to add items to list ?