Angels & Demons Art Contest Winner: Miki3dx!
Aug 26, 2019
*Media Highlight image by artist Miki3dx.
Angels, demons, and tentacles oh my! The winning entry to our Angels & Demons art contest has been decided by your votes, and it's quite a feast for the eyes: INFERNO by Miki3dx. Congratulations!
If you haven't already seen Miki's winning entry, have a look over at the full size entry on their profile page. Miki3dx created four individual images for their entry (but we only judged their work on one) so you'll definitely want to see the rest. You can also check out their golden winners badge, while you're there. And be sure to give them a follow, if you haven't already!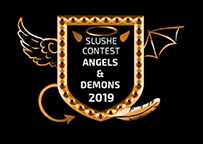 Top 10 Contestants
We'd also like to thank our contest Top 10, who treated us to some very sexy and enticing takes on this classic trope. DEVLGo, DialupHero, DissidentHellion, Entyrion3dx, Mickytroisd, Minininja, Skinnii3d, Sostene, and Taidoro have all rightfully earned their Top 10 badge. Slusheans, be sure to support these artists!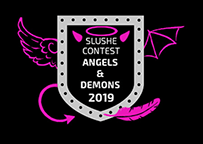 We'll be launching the poll for the next contest theme later this week, so check back in soon to see what our next contest could be!
Media Highlight by Artist: Miki3dx
Today's media of the day is, of course, from the contest winner Miki3dx. Yes, you already knew that, but hey, we have a formatting system here and we're going to stick to it. =)
Do you want to add items to list ?